"In my youth," said his father, "I took to the law,
And argued each case with my wife;
And the muscular strength, which it gave to my jaw,
Has lasted the rest of my life."
Lewis Carroll, You are Old, Father William.

It's an expensive hobby, though, taking to the law, whatever the benefits to the mandibles, and Prince Ginger Gormless appears to have become addicted. This time, his legal action is an attempt to have the British Police organise and deliver his security when he visits his dear old Nanna. He'll pay for it, he hastens to add, it's not the cost that's the issue, it's just the the British Police are better at protecting him and his family than private security would be.

His Royal Highness The Prince Andrew Albert Christian Edward, Duke of York, Earl of Inverness, Baron Killyleagh, Knight Companion of the Most Noble Order of the Garter, Knight Grand Cross of the Royal Victorian Order, Canadian Forces Decoration, Aide de Camp to Her Majesty.
Just so glad that, in the Bonfire of his personal Vanities, Andrew has retained his Garter. Which means the nation can happily look forward to his Formal Degradation in
the quire of St George's Chapel. (the Sunday Ishmael passim, 2/1/22)
Sir David Bumbleby solemnly intones: And at this solemn occasion, the camera focuses on the handsome young Guardsman solemnly semi-concealed in the ancient Q
uire woodwork, preparing to violently (but solemnly) cast down the disgraced former Prince's crest, banner and sword at the feet of the assembled Knights of the Garter, who are even now solemnly processing into the Chapel of St. George,
scene of many a solemn and stirring occasion of royalness, weddings, funerals, and now, for the first time since 1521, the scene of the most Solemn Degradation.
Sir David Bumbleby continues:And now there is a quickening of excitement, a stirring of ostrich plumes, the air palpably quivering as the choir rises to sing, in their boyish clear and beautiful young voices, Handel's Zadok the Beast:
Sir David Bumbleby continues:

A

nd as the music swells to a crescendo, the handsome and exquisitely dressed young Guardsman concealed in the woodwork drops his load into the knave
and the banner, arms and achievements of the Disgraced and Degraded Knight crash down at the feet of the Great and the Good. Throwing back their midnight-blue velvet robes over their royal and noble shoulders, they have at it down the length of the nave. First into the fray is Garter Knight Princess Anne, who kicks off with a hefty bit of footwork, boots the precious sword into the air, whereupon her nephew, Prince William of Gormless, starts into a header, before thinking better of it and quickly recovering, turns the manouvre into an admirable spin and dropkick. Black velvet bonnets are thrown triumphantly into the air as the final honour is reserved for Good Queen Brenda, who, with the assistance of her son, Prince Brian of the Sanitary Products, kicks the arms and achievements out of the west door and into the ditch beyond. And with that, this most solemn of Solemnities is concluded, and the Royal Party is able to solemnly process homewards.
We all most humbly regret that Duke Phil the Greek was absent from this deeply emotional occasion, but be assured that he was here in spirit.
Shocking News: Britain is Governed By Drunks
Now, that really does explain an awful lot.
That, for example.
Opposition No Better

It's at times like this that one misses one's Sunday Morning fix of Andrew Marr. Search the internet and you will not find a photo of Andrew in his tightie whities.
Unlike Headgirl Sophie. One could forgive her predilection for disporting herself in revealing garments and FuckMe shoes (after all, it's a man's world in NewsReading and if a girl wants to get on, she's got to get them off), if only she was able to channel her inner Attack Dog. Not so. Handed Sir Keir on a plate together with photos of him eating and drinking with others during Lockdown,
she simply gave Starmer the opportunity to tell the nation how hard he worked and that when food arrived during an intensive day's work, he ate it. I like the idea of food simply arriving. Most of us have to put a little effort into obtaining food, but for Sir Keir, it just arrives. Accusing him of being a lawyer didn't cut any ice, either. It is not yet a criminal matter to be a lawyer. Headgirl Sophie's default interviewing strategy is to attempt to talk over the interviewee in her feminine little voice. Doesn't work against a bullfrog.
Please, BBC, could we have a different news tottie? Maybe Kirsty Young or Kirsty Wark - who went head to head back in 2015 over another plum role. According to mr ishmael, that is. Now read on.....

THE KIRSTY WARS 26/7/2015

Tears were shed and hair pulled-out, down the PBC, last night, as the Craporation announced the appointment of its new Reader-Out of govament press releases. The current post-holder, Mr Nick Toenails, is moving to the frightful Today programme, where he will replace Mr John "Jeremy Cunt" McCunty, who is moving to another position in the PBC but will also be continuing his much-loved, BookUpMyArse programme, in which people who call themselves writers talk about themselves; it is a form of Alibhai-Brownism, McCunty's BookUpMyArse show - you know how Jasmin always prefaces her pearls of wisdom with SpeakingAsAMuslimWoman, Jonathan or David....... well, all of the McCunty scribblers say, SpeakingAsAWriter.... You never hear a plumber saying, SpeakingAsAPlumber, do you, or a burger-flipper saying, SpeakingAsAFastFoodOperative but UpTheirOwnArsers, writers, doctors, lawyers and such can't help but remind us of their special-human-beingness.
Speaking as an ishmaelite, I can no longer tolerate Radio Four, it offends me with its content and its cast of grotesques, like the Labour party, it is a dark parody of what it was, a block of frozen piss, yellow, melting and stinking. Probably just the right place for Political Editor Emeritus, Nick Toenails, Jimmy Savile or Nicholas Parsons, Jonafun Woss or
the chortling cancer,

Terry Wogan, Kirsty Crow or Martha Kearney; be they beast, talentless nobody, greedy incompetent parasite, or larcenous gabshite, a job in the PBC is a job for life.
It is, anyway, and has been for some time, musical chairs at the PBC, from where no-one, absolutely no-one is ever sacked and since Toenails has been moved, probably to help his recovery from illness, there has been not-very-excited gossip about who should be his replacement. This being the PBC it had to be a woman, just which woman?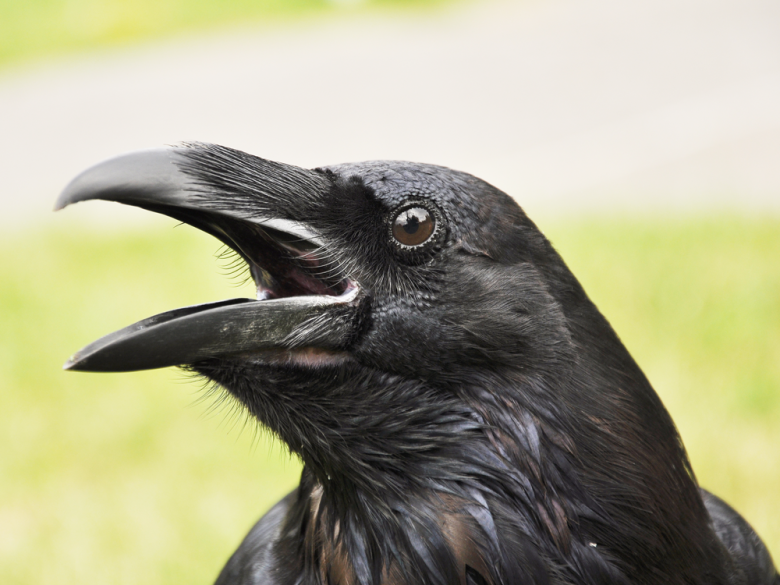 Stop press stop press stop press stop press
Millionaire prevented from making more money. Australia deports public health threat.

.........................................................
The two anthologies of the works of mr ishmael and his young friend stanislav: Honest Not Invent and Vent Stack are available to buy for mere money from Lulu or Amazon. It is cheaper to buy from Lulu. Register an account with Lulu to save a couple of quid, as going straight into the link provided below seems to make paypal think it's ok to charge in dollars, and apply their own conversion rate, which will put the price up slightly for a UK buyer. Once the new account is set up, follow our link; a pop-up box asks for age confirmation - simply set the date to (say) 1 January 1960, and proceed. (If you type the title, the anthology will not appear as a search result until the "show explicit content" box - found at the bottom left by scrolling down - has been checked. You may also see the age verification box, as above, at this point.)
The full title is "Vent Stack love from stanislav" by ishmael smith, and the cover you'll see is red with white titles and a picture of Buster the Previous Blog Dog having a green thought in a green shade.
https://www.lulu.com/en/us/shop/ishmael-smith/vent-stack/paperback/product-q8jzk2.html?page=1&pageSize=4
Or...
shorter link, which might make it easier if you wish to paste it into an email and tell a friend:
Honest, Not Invent is available in paperback or hardback.
https://www.lulu.com/en/us/shop/ishmael-smith/honest-not-invent/hardcover/product-njr7vg.html
https://www.lulu.com/en/us/shop/ishmael-smith/honest-not-invent/paperback/product-wq2kpg.html
At checkout, try PROWRITINGAID15, WELCOME15 or TREAT15 in the coupon box, which takes 15% off the price before postage. If this code has expired by the time you reach this point, try a google search for "Lulu.com voucher code" and see what comes up.
With the 15% voucher, the book (including delivery to a UK address) should cost £10.89
No, not really

Really?